Are there metrics for defining the task or success of pastoral ministry? I'd venture to guess those metrics change from tradition to tradition, and congregation to congregation. Scot McKnight's new book Pastor Paul makes a compelling case for why one metric is the cornerstone for all the rest. You can read more about it in my newest review on Christian Century.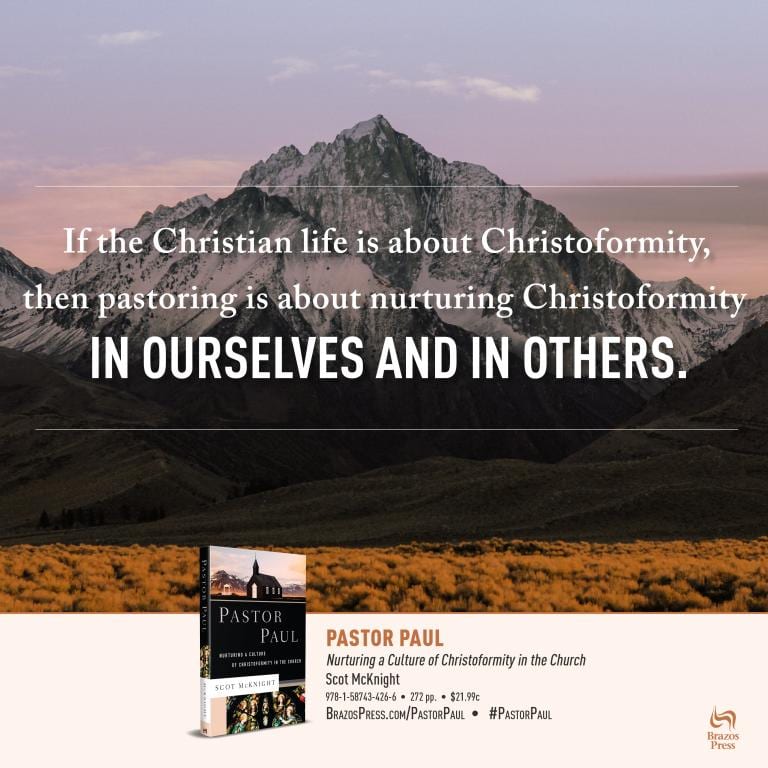 While you're over there, you really need to check out two other pieces from next week's print edition. Sarah Jean Barton–one of the kindest people I've ever met–has a beautiful review, "When Liturgy Embraces Difference," on The Disabled Church by Rebecca Spurrier. Jason Byassee has an outstanding profile on Katherine Sonderegger (whose Systematic Vol. 2 releases soon!).
Overall, this is one of my favorite issues of the Century since I started reading. I'm proud to have contributed to it.
Enjoy!