Ephesians 4:8 v. Psalm 68:18
In Ephesians 4:8, Paul seems to quote Psalm 68. "When he ascended on high, he led captive a host of captives, and he gave gifts to men" (NASB). This phrase is the foundation for Paul's argument that Christians receive gifts from God "for the equipping of the saints" (v. 11). There is nothing unusual about a first-century Jew, who was trained as a Pharisee, quoting a Psalm to support his claims. But what are we to think if this first-century theologian revises the Psalm for a new use?
In Psalm 68, the phrase reads this way: "You have ascended on high, You have led captive Your captives; You have received gifts among men" (v. 18, NASB). In the Psalm, the subject is a second-person "you," rather than the masculine third-person singular in Ephesians. But, more importantly, the subject is the recipient of gifts. When Paul references the phrase to progress his argument that God gives Christians spiritual gifts, he changes the verb from received to gave, which changes the recipient from God to Christians.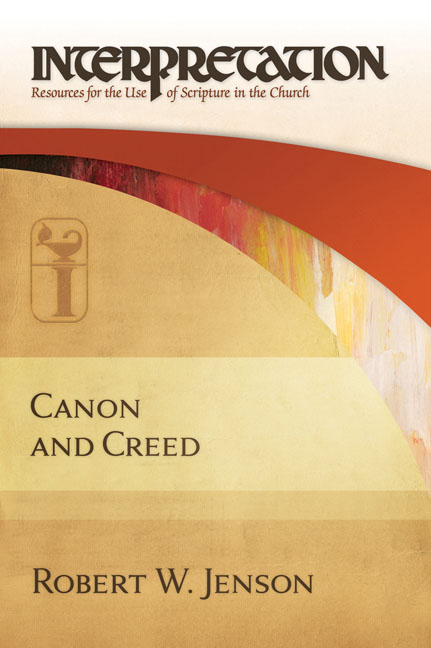 I bring this variance to the reader's attention because I intend to offer a resolution. But, first, I owe the kind folks at Westminster John Knox a review of the book that has helped me make some sense of how to work with Ephesians 4:8. This review will consist of two parts: first, a brief summary of the late Robert Jenson's Canon and Creed (Louisville: Westminster John Knox, 2007) so the reader might know the structure of the book and, second, a reading of Ephesians 4:8 that takes one of the key ideas in Canon and Creed and puts it to work. Continue reading →